Linkly Pay App
Pay App by Linkly is the next-generation payment application designed for Android terminals. Modular in its design and hardware agnostic, Pay App brings ultimate processing performance, reliability, and transaction speed with a flexible and customisable user interface to meet your unique needs.
Pay App can operate as a standalone solution, as a POS Integrated tool supporting Linkly's 700+ POS solutions, and as a Mobile POS (MPOS) mode where the POS runs on the terminal.
Welcome to the future of payment app technology, welcome to Pay App.
Rock-solid reliability 
Pay App sets the standard for performance, reliability, and transaction processing speed. Linkly's Pay App has been developed to meet the needs of businesses moving to Android terminals.
Switch from integrated to standalone with ease
Sometimes you need to make a change, Pay App allows you to integrate to over 700 POS solutions or switch to standalone mode.
Automatic fallback
Pay App is always ready to take payments. If you network is down Pay App immediately routes transactions to the 4G Sim to keep transactions rolling in.
Offline transactions
Pay App can take debit and credit transactions offline and are stored until you're back on a network, where they are sent for processing.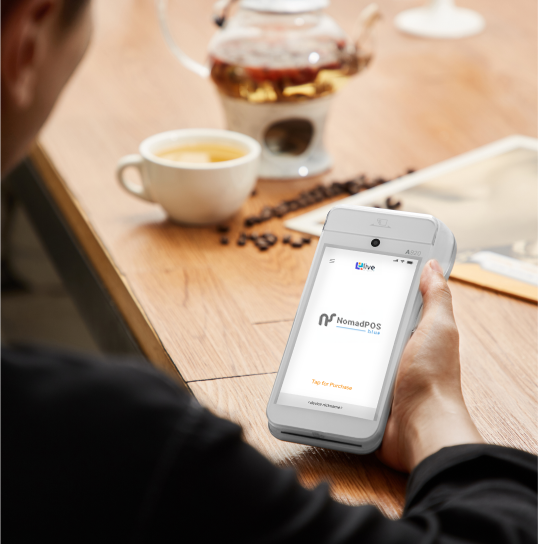 Branded User Interface
Achieve branding consistency with Pay App's configurable user interface that has been developed to easily leverage your branding, fonts, logos, and colours.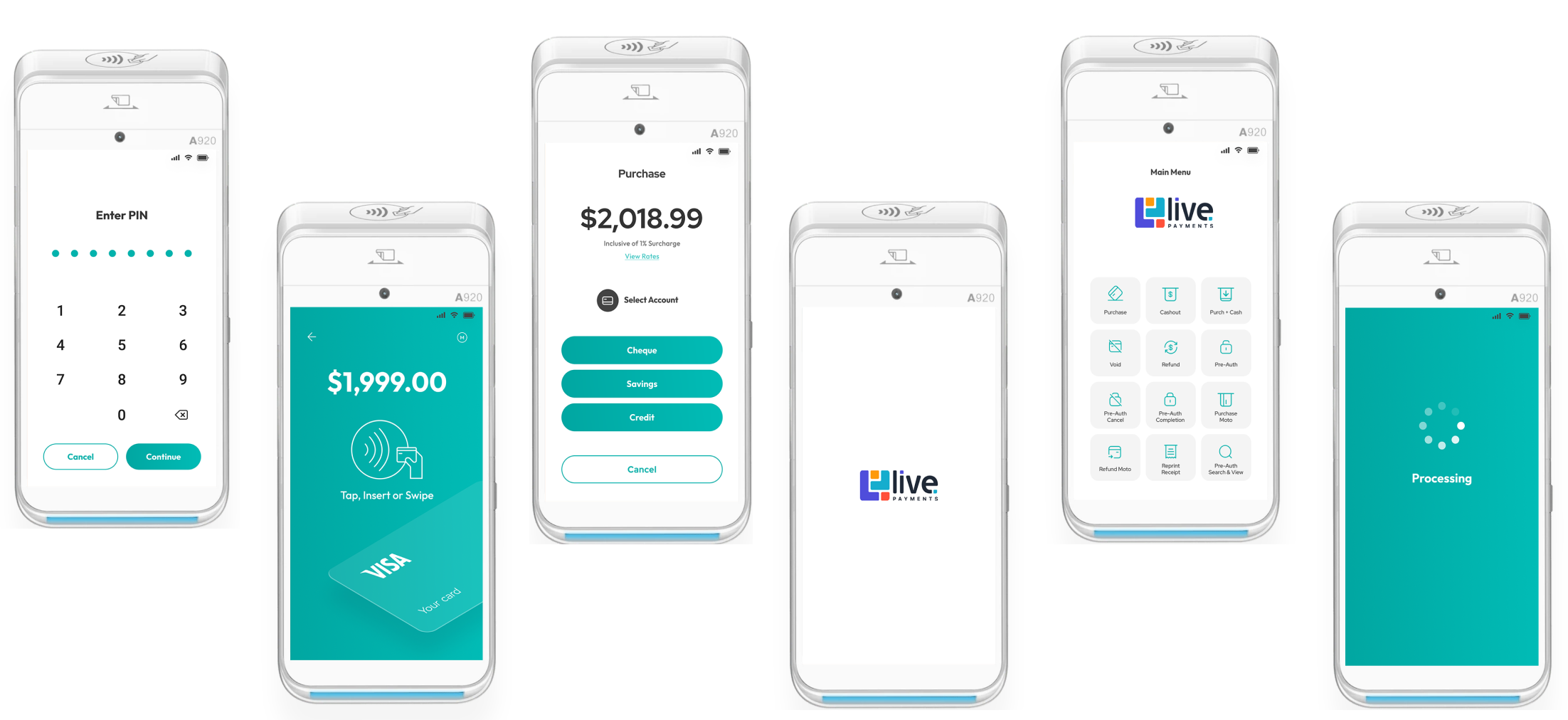 Dynamic Surcharging
Streamline surcharging for domestic and international card payments. Our solution calculates and includes the surcharge amount at checkout and ensures a hassle-free experience for both merchant and customer.
Tipping
Simplify gratuity collection with multiple percentage options, customer-selected amounts, and automated reconciliation, ensuring that your staff receives fair tips.
Seamless POS on device
Mobile POS + Pay App is a true all-in-one payment experience. Run your POS solution on the same device you take payments on and enables greater merchant mobility. Mobile POS can remove the need for service desks, in-store or on the go, and bust customer queues.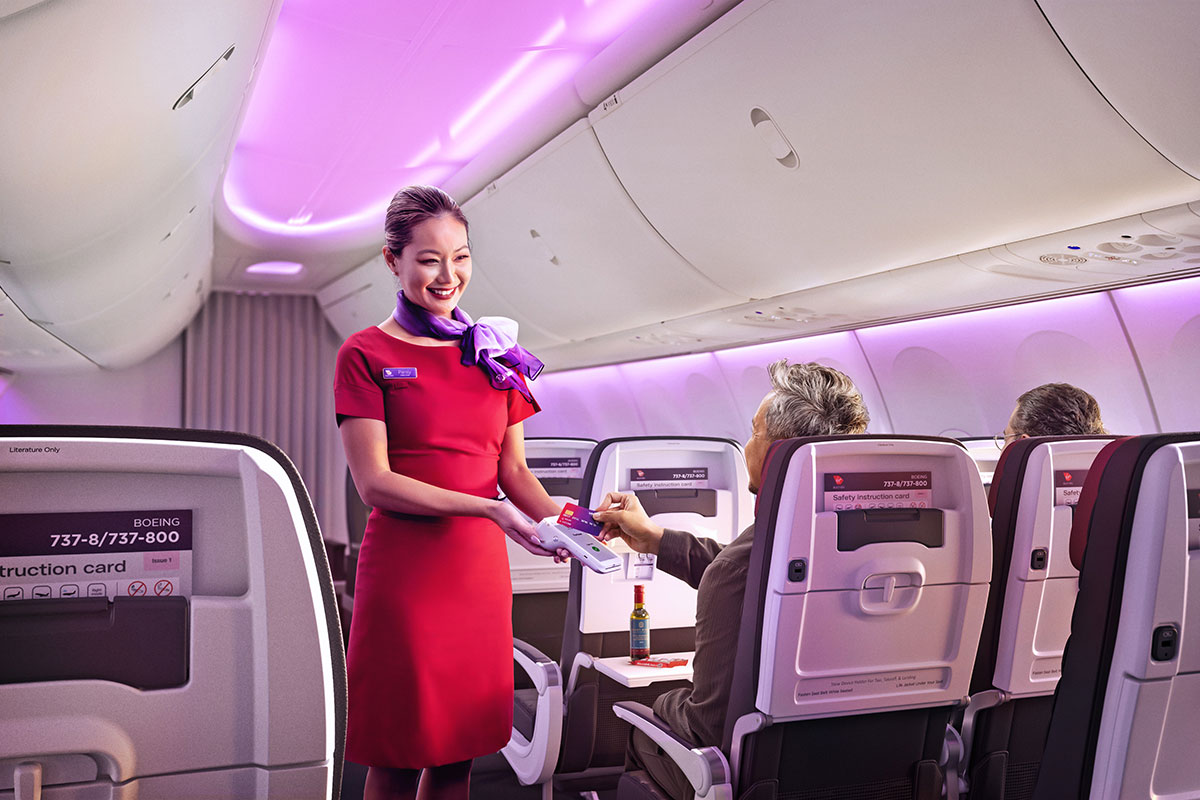 Transacting in the skies with Virgin Australia and Omnevo.
Virgin Australia has transformed their onboard guest experience by leveraging an all-in-one device strategy to take payments from passengers. With Omnevo POS and Linkly Pay App on the latest android device, Virgin Australia has deployed this across all domestic and international flights.
An App Store for Every Customer
Set up your independent marketplace in minutes to manage the distribution and life cycle of value-adding business applications. 
Apps for all Android Terminal Types
Linkly has partnered with Sektor, Australia's leading supplier of Point of Sale hardware to support PaySuite, a market-leading Terminal Management System that provides modern administrative functionalities, real-time data, statistical reporting, app management and, and hundreds of value-added applications. All these help you unlock the full potential of your Android Smart terminal fleet and create a powerful business tool to boost in-store sales, improve the shopping experience and increase customer loyalty.
On-demand support
Australian-based phone support is available to Linkly Pay App customers. Our experienced team will help keep your business taking payments.