We've made it even easier for merchants to find your POS solution
Designed to be more intuitive for merchants to find your POS solution and quickly learn more before they purchase.
Check out our brand new POS listing system
Our intuitive search filters allow you to narrow down your options based on specific criteria allowing you to refine your search by industry, integration type, features, and more.
Sort POS by Industry

View all POS by integration type

Quickly access the entire database effortlessly
Take me there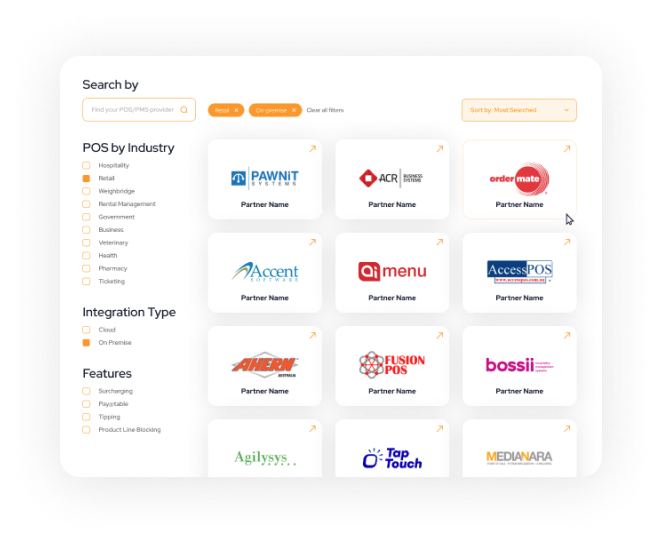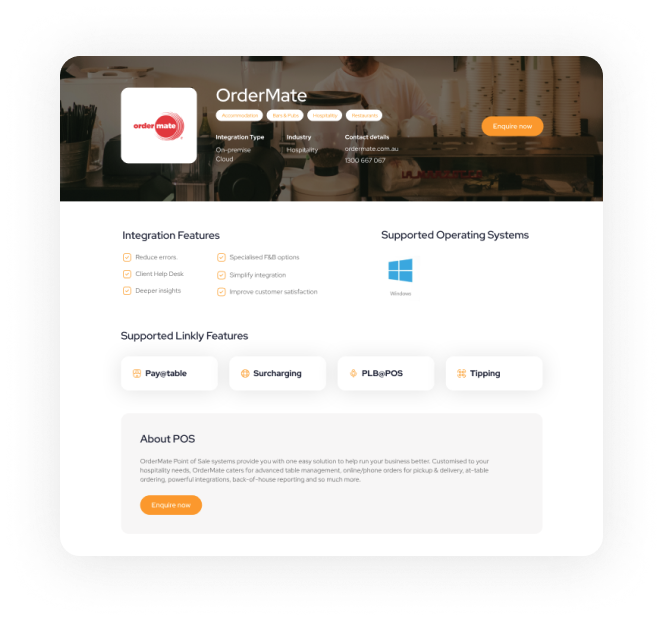 Comprehensive POS information at your fingertips
Our platform offers detailed descriptions of our POS solution partners, outlining integration systems, application features, and supported Linkly features. Get a clearer picture of POS solutions with improved details, images and unique selling points.
Integration systems

Integration systems

Supported Linkly features