Find accredited POS with ease
With enhanced user-friendly search tools, you can quickly filter POS by industry, supported Linkly feature, integration type, or search by name.
Sort POS by Industry

View all POS by integration type

Quickly access the entire database effortlessly
See who's accredited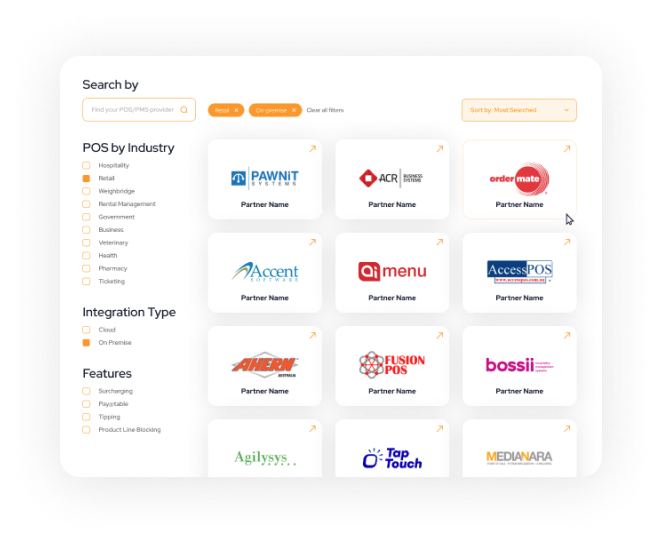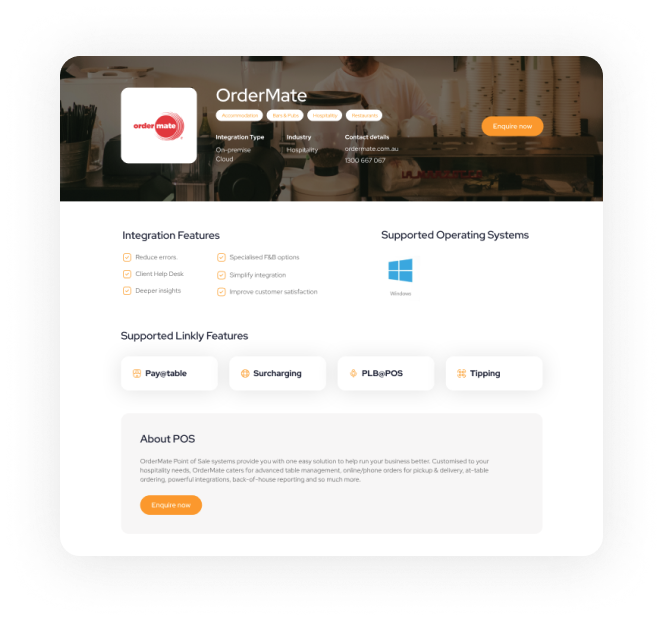 Comprehensive POS information at your fingertips
Our platform offers detailed descriptions of our POS solution partners, outlining integration systems, application features, and supported Linkly features. Get a clearer picture of POS solutions with improved details, images and unique selling points.
Integration systems

Integration systems

Supported Linkly features
See the new POS list
Dedicated acquirer pages
To improve the merchant experience and support our acquirers, we've created dedicated acquirer pages to provide greater acquirer details including, certified terminals, and direct links to refer merchants looking for integrated solutions.
Visit our Acquirers page listing